Random Password Generator
Tags: password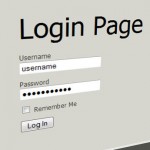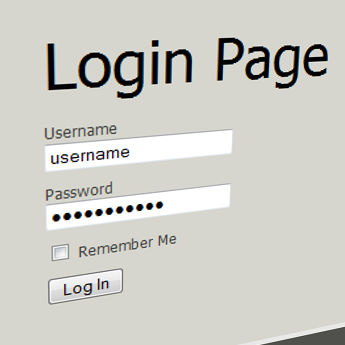 Passwords are like underwear
They should be changed often, not left in the open, and not shared with anyone…
So, need a quick, random password?
Well, here's a script I wrote that generates a random password with a given number of characters, with the choice to select Upper case, Lower case, numbers and / or special characters.
It excludes characters that are easily confused (lower case l & number 1, capital O, number 0, etc).
Password will appear here.

---
Here's the source code
Web Form:
1

2

3

4

5

6

7

8

9

10

11

12

13

14

15

16

17

18

19

20

21

22

23

24

25

26

27

28

29

30

31

32

33

34

35

36

37

ob_start

(

)

;

//start gathering data. prevents buffer overflow

<

blockquote

id

=

"passwordBlock"

style

=

"border: solid 2px #888; padding: 15px; background-color: #ffffff; color: #000000; height: 35px;"

>

<

i

>

Password

will

appear

here

.

<

/

i

>

<

/

blockquote

>

<

!

--

display

form

for

options

.

'onkeyup'

erases

any

non

-

numeric

characters

.

--

>

<

form

id

=

"passwordGenerator"

method

=

"post"

name

=

"passwordGenerator"

>

<

td

>

<

input

id

=

"length"

onkeyup

=

"this.value=this.value.replace(/[^0-9]/g,'')"

type

=

"text"

maxlength

=

"2"

name

=

"length"

size

=

"2"

value

=

"8"

/

>

<

/

td

>

<

td

>

number

of

characters

(

8

+

for

stronger

passwords

,

99

limit

)

<

/

td

>

<

td

align

=

"right"

>

<

input

id

=

"useUpper"

type

=

"checkbox"

checked

=

"checked"

name

=

"useUpper"

/

>

<

/

td

>

<

td

>

Use

upper

case

characters

:

ABCDEFGHJKPQRSTUXYZ

<

/

td

>

<

td

align

=

"right"

>

<

input

id

=

"useLower"

type

=

"checkbox"

checked

=

"checked"

name

=

"useLower"

/

>

<

/

td

>

<

td

>

Use

lower

case

characters

:

abcdefghjkopqrstuxyz

<

/

td

>

<

td

align

=

"right"

>

<

input

id

=

"useNumbers"

type

=

"checkbox"

checked

=

"checked"

name

=

"useNumbers"

/

>

<

/

td

>

<

td

>

Use

numbers

:

23456789

<

/

td

>

<

td

align

=

"right"

>

<

input

id

=

"useSpecialChars"

type

=

"checkbox"

checked

=

"checked"

name

=

"useSpecialChars"

/

>

<

/

td

>

<

td

>

Use

special

characters

:

!

@

#$%()</td>

<

td

colspan

=

"2"

align

=

"middle"

>

<

input

id

=

"generatePassword"

onclick

=

"javascript:attachFile('/randomPass-process.php?length=' + document.getElementById('length').value + '&amp;useUpper=' + document.getElementById('useUpper').checked + '&amp;useLower=' + document.getElementById('useLower').checked + '&amp;useNumbers=' + document.getElementById('useNumbers').checked + '&amp;useSpecialChars=' + document.getElementById('useSpecialChars').checked )"

type

=

"button"

name

=

"generatePassword"

value

=

"generate password"

/

>

<

/

td

>

ob_end_flush

(

)

;

//done gathering, let it all out!
randomPass-process.php:

1

2

3

4

5

6

7

8

9

10

11

12

13

14

15

16

17

18

19

20

21

22

23

24

25

26

27

28

29

30

31

32

33

34

35

36

37

38

39

40

41

42

43

44

45

46

47

48

49

50

51

52

53

54

55

56

57

58

59

60

61

62

63

64

65

66

67

68

69

70

header

(

"Expires: Mon, 26 Jul 1997 05:00:00 GMT\n"

)

;

//fix for IE caching first generated password

header

(

'Content-Type: text/javascript'

)

;

function

fGenerateRandomPassword

(

$length

,

$useUpperCase

,

$useLowerCase

,

$useNumbers

,

$useSpecialChars

)

//define strings for each category

$upperCase

=

"ABCDEFGHJKPQRSTUXYZ"

;

$lowerCase

=

"abcdefghjkopqrstuxyz"

;

$specialChars

=

"!@#$%()"

;

//adds characters from category if selected

if

(

$useUpperCase

==

"true"

)

{

$toUse

.

=

$upperCase

;

$countToUse

++

;

}

if

(

$useLowerCase

==

"true"

)

{

$toUse

.

=

$lowerCase

;

$countToUse

++

;

}

if

(

$useNumbers

==

"true"

)

{

$toUse

.

=

$numbers

;

$countToUse

++

;

}

if

(

$useSpecialChars

==

"true"

)

{

$toUse

.

=

$specialChars

;

$countToUse

++

;

}

if

(

$length

<

$countToUse

)

//if number entered is less that the count of selected character sets.

return

"<i--><b>'number of characters'</b> can not be less than selection of characters to use.

//no errors, generate the password

for

(

$i

=

0

;

$i

&

lt

;

$length

;

$i

++

)

$password

.

=

$toUse

[

(

rand

(

)

%

strlen

(

$toUse

)

)

]

;

//define the array to return

$passwordArray

[

0

]

=

$password

;

$passwordArray

[

1

]

=

$upperCase

;

$passwordArray

[

2

]

=

$lowerCase

;

$passwordArray

[

3

]

=

$numbers

;

$passwordArray

[

4

]

=

$specialChars

;

//check that the password contains at LEAST 1 character from each selected category

$hasUpper

=

strpbrk

(

$passwordArray

[

0

]

,

$passwordArray

[

1

]

)

;

$hasLower

=

strpbrk

(

$passwordArray

[

0

]

,

$passwordArray

[

2

]

)

;

$hasNumber

=

strpbrk

(

$passwordArray

[

0

]

,

$passwordArray

[

3

]

)

;

$hasSpecChar

=

strpbrk

(

$passwordArray

[

0

]

,

$passwordArray

[

4

]

)

;

if

(

(

$useUpperCase

==

"true"

&

amp

;

&

amp

;

$hasUpper

==

""

)

||

(

$useLowerCase

==

"true"

&

amp

;

&

amp

;

$hasLower

==

""

)

||

(

$useNumbers

==

"true"

&

amp

;

&

amp

;

$hasNumber

==

""

)

||

(

$useSpecialChars

==

"true"

&

amp

;

&

amp

;

$hasSpecChar

==

""

)

)

//it contains everything it needs... return the password

$password

=

"Your password is:

<b>"

.

$passwordArray

[

0

]

.

"</b>"

;

do

// get the password to display

$password

=

fGenerateRandomPassword

(

$_GET

[

'length'

]

,

$_GET

[

'useUpper'

]

,

$_GET

[

'useLower'

]

,

$_GET

[

'useNumbers'

]

,

$_GET

[

'useSpecialChars'

]

)

;

while

(

$password

==

"FALSE"

)

// until it's not returned as 'FALSE'

document

.

getElementById

(

'passwordBlock'

)

.

innerHTML

=

'

<?php

echo

$password

;

?>

'

;